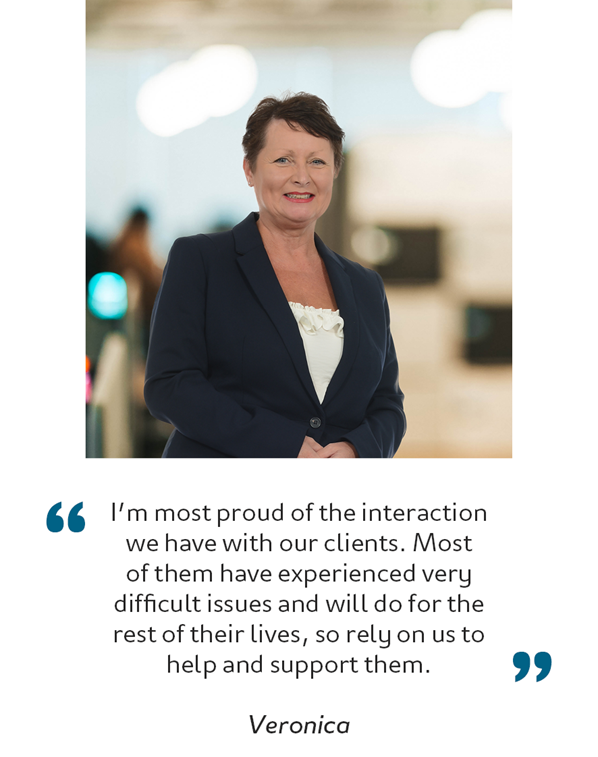 Veronica Gavin-McNulty
Compliance and Finance Manager
Career
I've worked in the financial services sector for 44 years and joined Adroit Financial Planning 20 years ago. Prior to joining Adroit, I worked for a life assurance company, an insurance brokers and also, worked as an Independent Financial Adviser. 
Expertise
Given my extensive knowledge and experience of the sector, I'm responsible for the management of our administration team and am also responsible for monitoring compliance and working closely with our regulator, the Financial Conduct Authority (FCA). 
I've also overseen a number of compliance audits of our work.  
Career highlight 
I have had many highlights in my career but the most rewarding / most proud have been the interaction we have with our clients because most of them have experienced very difficult issues and will do for the rest of their lives and rely on Adroit Financial Planning to help and support them. 
Contact Veronica
For more information about Veronica and how she can assist you, please email veronica@adroitfp.co.uk