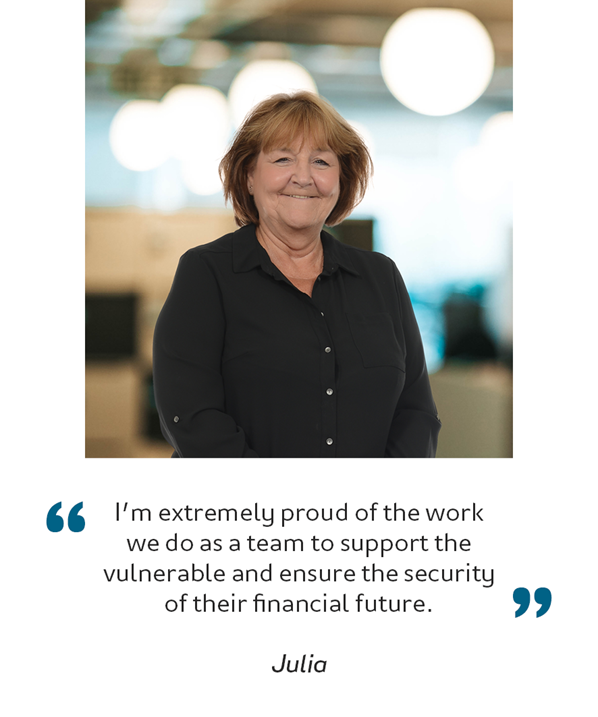 Julia Houghton
Administrator
Career
I joined Adroit Financial Planning in June 2002 but I began my career in the financial services sector in 1976. As a result, I have a considerable amount of experience in this field.  
Expertise 
Whilst in the financial services sector, I've worked for both insurance companies and financial advisers, and the knowledge I've gained has proved to be immensely useful in my day-to-day job as an administrator. 
I'm often the first point of contact for our new clients and I enjoy that part of my role immensely. On a daily basis I take care of all the general administration in the team which is integral to the seamless and exceptional service our financial advisers provide to our clients.  
Career highlight 
I'm extremely proud of the work we do as a team to support the vulnerable and ensure the security of their financial future. 
Contact Julia 
For more information about Julia and how she can assist you, please email julia@adroitfp.co.uk