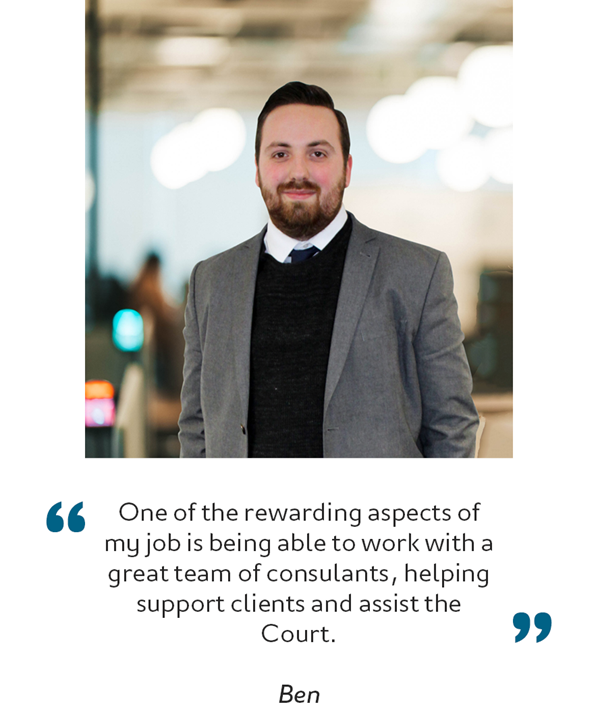 Ben Whittaker
Expert Witness Paraplanner
Career
I joined Adroit Financial Planning in 2017 as an expert witness paraplanner, having previously worked as a Paraplanner for an IFA firm that specialised in personal injury and clinical negligence cases.  
Expertise
As an expert witness paraplanner, I've gained experience assisting in the research and writing of financial expert witness reports, focussing extensively on helping quantify pension loss claims that cover numerous pension schemes and loss of dependency cases. Additionally, I have experience in providing analysis of schedules of loss in order to help solicitors who are considering the use of periodical payments when settling their clients' claims. 
I also have experience of working in some of the more niche parts of expert witness, such as on foreign pension loss claims and on reports providing financial analysis of accommodation claims.  
In an effort to widen my knowledge and understanding of the financial services sector, I'm currently working towards obtaining my Diploma in Financial Planning, in the effort to eventually become an independent financial adviser.  
Career highlight 
One of the rewarding aspects of my job is being able to work with a great team of consultants, helping support clients and assist the Court. I believe the positive feedback we receive from solicitors, barristers and clients is a testament to this.  
Professional Memberships / Education 
The Chartered Insurance Institute

 
Contact Ben
For more information about Ben and how he can assist you, please email ben@adroitfp.co.uk